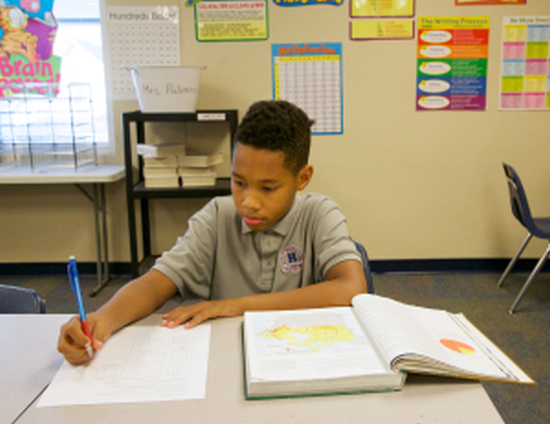 We are now accepting applications for our waiting lists in grades K-8
You can call us with questions at (313) 875-8888.
Visit us today to meet our staff and pick up an enrollment packet. Hanley is open to all families, free of charge. We're a school of choice funded by the state of Michigan as a way to improve quality in the public schools.
We help every child expand his or her knowledge in safe, nurturing classrooms. We also teach children to have high expectations for themselves, always.
Diversity is celebrated daily at Hanley, where staff, students and their parents speak 20+ different languages. Teachers are specially trained to help children learn, no matter their first language.
To Begin the Enrollment Process, click on the forms below, then call 313-875-8888.
Our school Charter is through Grand Valley State University. To visit the GVSU Charter School Web page click here.